Marriage/Nikkah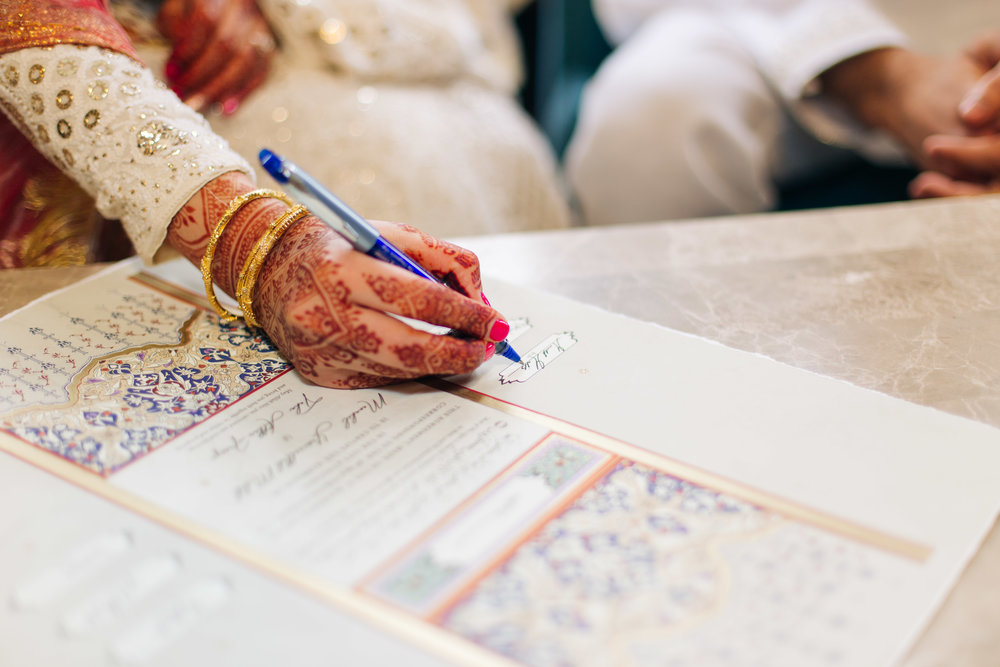 Family life is the foundation of a successful society, and marriage is an occasion of great joy in the Muslim community.
Kokni Community Luton has been conducting nikah ceremonies, divorces and conversions since its inception in 1975.
We at the Kokni Community Luton see it as an honour to facilitate this blessed union of two souls. Nikah agreement/contract can be conducted on site at the mosque, or our Imam can conduct the Nikah at a venue of your choice.
Nikah certificates: The Certificate of Nikah will be issued, after Shariah verification.
Kokni Community Luton issues certificates for those who wish to get married under Islamic law.
If you would like to book an appointment for nikah please call us on: 01582 803444. Or email us: centre@kokniluton.co.uk
All rights reserved. Kokni Community Luton - 2023